Our Team
---
Paul Martin, DVM
Dr. Paul Martin grew up in Driggs, Idaho on a small ranch with beef cattle, horses and dogs, and cats. As a young man, he raised sheep and beef projects in 4-H and also showed Quarter Horses in 4-H as well as in Association Shows. He is a graduate of Utah State University and Washington State University College of Veterinary Medicine. After graduation in 2002, he started working at South Fork Animal Clinic and is now a partner in the practice. Dr. Martin enjoys the variety of mixed animal practice and that you just never know what you are going to see that day! When not working on animals, he loves spending time with his family and in the outdoors, particularly horseback riding in the mountains, hiking/climbing the Tetons, and downhill skiing at Grand Targhee. He lives outside of Ririe with his wife and their four children along with their horses, dog Sammy, and cat Edwin.
---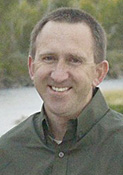 Mark Bramwell, DVM
Dr. Mark Bramwell was born while his father, Kliff Bramwell, was still in veterinary school at Washington State University. He grew up in Lewisville, riding horses and raising Holstein steers. He graduated from Rigby High School in 1993. He served a Spanish speaking mission for the Church of Jesus Christ of Latter-Day Saints for two years in Honduras, Central America. He met his beautiful and amazing wife, Mindy, shortly thereafter at BYU-Idaho. He spent two years studying at Idaho State University followed by four years at the College of Veterinary Medicine at Washington State University, graduating in 2003. He worked for a mixed animal practice in Roseburg, Oregon for two years. While there, he adopted his first son. In 2005, he then moved his little family to Rigby to work at South Fork Animal Clinic with his father. He now enjoys a family of four children, two dogs, four cats, and horses. Dr. Mark Bramwell enjoys playing with his family, riding horses, camping, snowmobiling, and boating.
---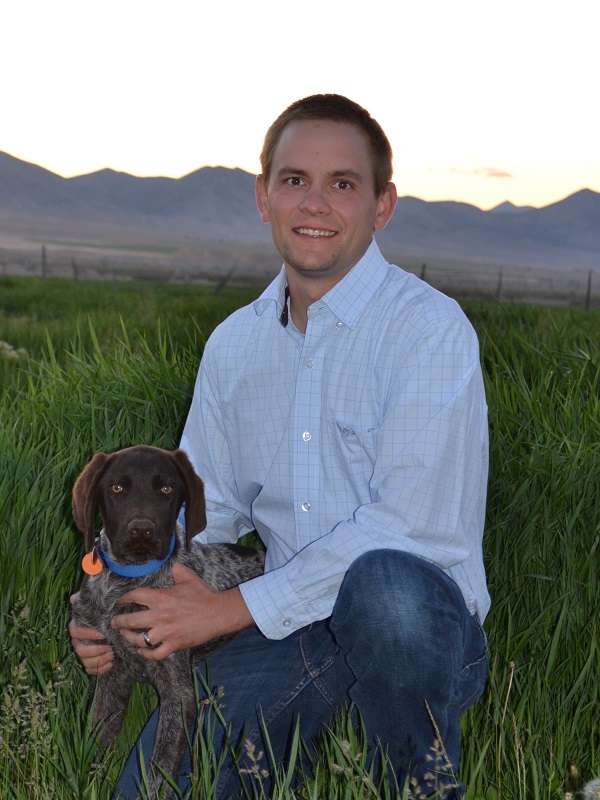 Jared Hamilton, DVM
Dr. Jared Hamilton grew up in a small town in central Utah. He enjoyed raising sheep, riding horses, and working for a local rancher. After graduating high school he attended Southern Utah University, and then Washington State University where he earned his DVM degree in 2018. Jared enjoys the variety of mixed animal practice and the new adventure that every day is for a fairly new veterinarian. He and his wife have two daughters that keep them on their toes. In his free time Jared enjoys doing anything outside, but really likes hunting, fishing, and swearing at his dog. He is excited to get to know the people here in Rigby and see everything the area has to offer.
---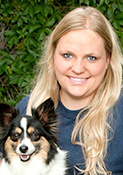 Sarah
Sarah has lived in Rigby her whole life. She didn't grow up on a farm or live where she could have horses or cows, she grew up in the city. Even so, she has had a love for animals her whole life. She gained experience doing 4-H with rabbits and horses which she loved dearly. The other animals she grew up with were her cat Muffin and a dog Scottie. She was able to get her VERY own dog Sheila in high school, who was her very best friend and has since passed away. She is now married to a fun-loving guy (who now enjoys animals as much as she does). They have 7 cats, 4 dogs, 2 chickens, 1 hamster, and some fish. Sarah has worked at South Fork Animal Clinic since 2007. She and her husband welcomed their beautiful daughter Penelope in 2016 and she is the absolute joy of their life. We enjoy fishing, hunting, camping, dirt biking, and spending time outdoors.
---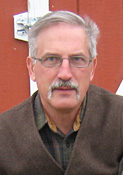 Roy
Front desk receptionist. Roy has worked at South Fork for twelve of the last fourteen years in varying capacities. Constantly confused as one of the Doctors, this retired army first sergeant will always be the "ugliest girl up front". He resides on Antelope Flats, or as most would say, "somewhere east of Ririe" with his wonderful wife, three horses, two mules, four dogs, and twelve cats. We really appreciate Roy's humor (most of the time), experience, and attention to detail.
---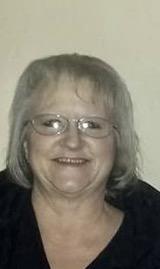 Sonja
Sonja was raised on a small family farm in Milo, Idaho where her love of animals developed. She enjoyed riding horses and helping with the cows. She was involved in the Rigby Jr. Posse and helping with rodeos. She was given the opportunity to work at a vet clinic ten years ago and loved working with the animals and taking care of them. She has been with South Fork since August of 2016 after the previous clinic closed. She enjoys spending time with her children and grandchildren and grand puppy and camping. She also likes to do custom leatherwork. She especially likes working with the "ugly girl" upfront.
---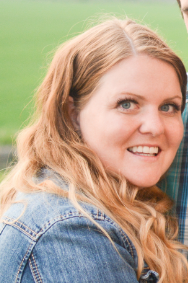 Jessalyn
Jessalyn was raised west of Idaho Falls on a family beef cattle operation. She job shadowed at a veterinary clinic while in high school and learned that she loved helping with animals. She graduated College of Southern Idaho in 2013 and received her Veterinary Technician Certificate that summer. Furthering her education, she received her Bachelor's degree in Agricultural Business at Brigham Young University Idaho in April 2016. Working at a vet clinic for many years she realized the need for clients to save memories of their beloved pets who pass away, so she started a pet cremation business "Forget-Me-Not Animal Cremations." Jessalyn and her husband Jace enjoy camping, swimming, traveling, and spending time with their families. She has a "herd" of cats, a few cows, and three dogs.
---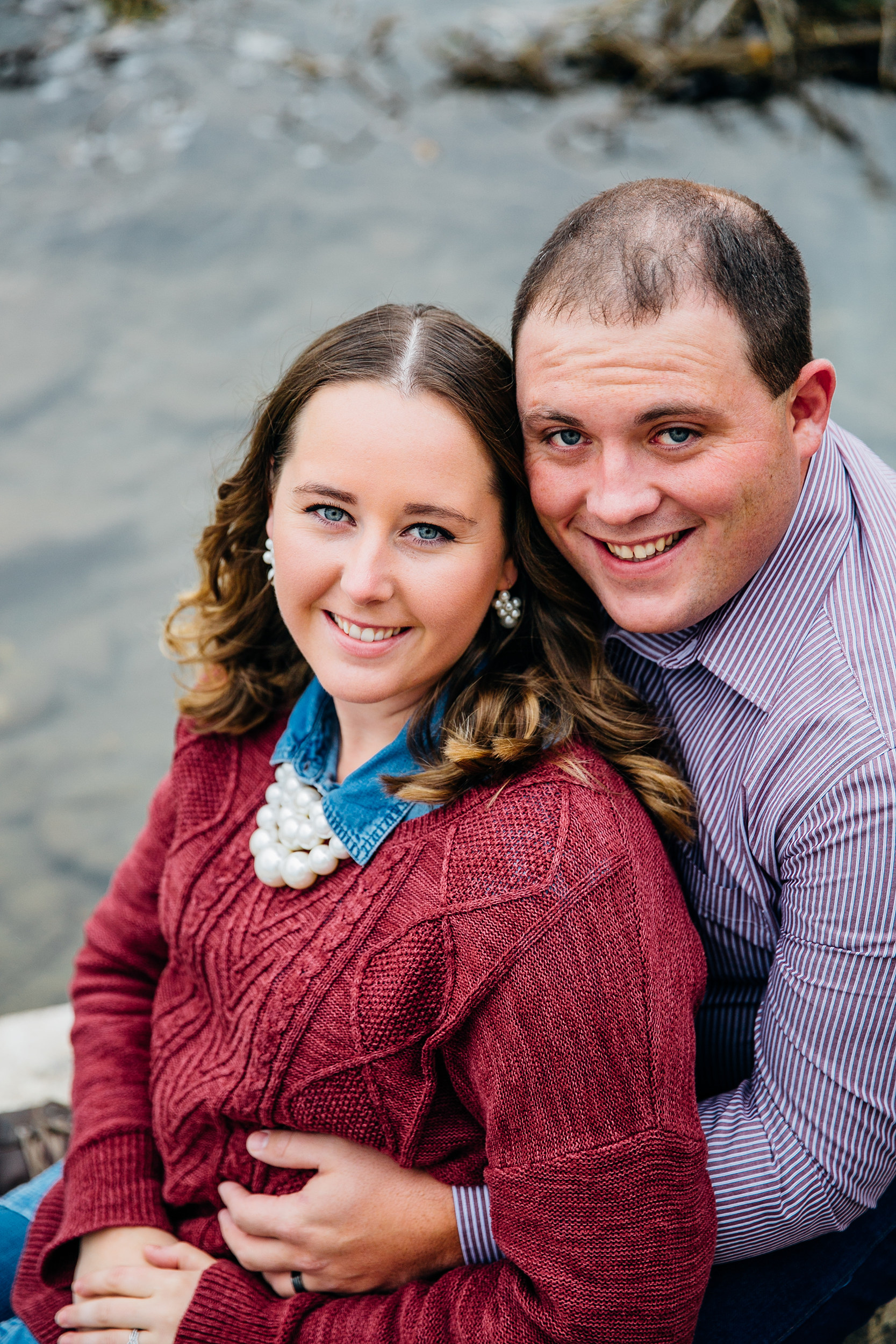 Rebecca
Rebecca is a graduate from BYU-Idaho in Animal and Vet Science. She had fun learning and growing in the field of Vet Assistant for 2 years. She loves working on my family's Ranch and Farm, while exploring the mountains and outdoors with her dog Bailey.
---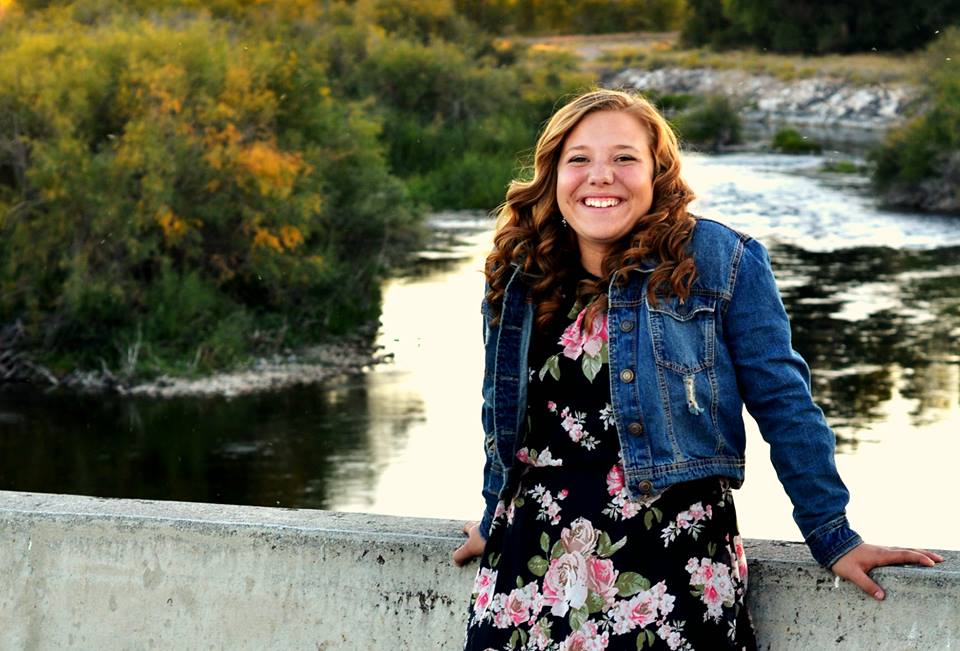 Hannah
Hannah was raised on a small farm north of Newdale. She loved animals from a very young age. At the age of three she showed sheep in her local county fair. She was involved in 4-H and FFA throughout her teen years. Alongside her dad and brothers, she owns a small herd of cows. She is now attending BYUI to get a bachelor's degree in agriculture technology. In her free time, she enjoys playing sports, camping, swimming, and being around her family.
---
Kaylee
Kaylee was born and raised in the little town of Ririe, Idaho. She loved animals from a very young age. She enjoyed being apart of her local FFA, judging horses and dairy cattle. She loves to be with family and to tease her two older brothers. Kaylee loves to ride horses, dirt bikes, and snow machines. She also enjoys hunting, fishing, camping, and hiking.
---
Elisabeth
Elisabeth grew up in Hamilton Ohio with her seven siblings. She has loved animals her entire life and has worked and volunteered at farms, animal shelters, zoos, and wildlife rehabilitation centers over the years. She graduated from BYUI in July of 2020, with a degree in Biology. She enjoys riding horses, hiking, rock climbing, as well as a few indoor hobbies like writing and drawing.
---
Lindsey
Lindsey grew up in Sacramento, California with her family. She is currently studying Animal Science at BYU-Idaho and hopes to attend vet school. In her free time, she likes to ride horses, draw, and go to music concerts.
---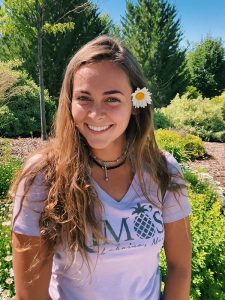 Faith
Faith was raised just outside Los Angeles. Despite being close to a big city she has always loved the outdoors and caring for animals. It started with petsitting, then working at a local horse rescue and sanctuary, and dog training. Now is so excited to be working at the clinic. She is currently attending BYU-I to earn a bachelor's degree in Biology with her emphasis in Zoology.
---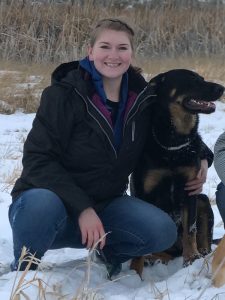 Kayla
Kayla was born and raised in Idaho Falls where she had always loved the outdoors. She had a love for animals very early on and was always trying to bring home stray cats. She loves spending time with her husband, being with family, and doing anything outside with her dogs.
---